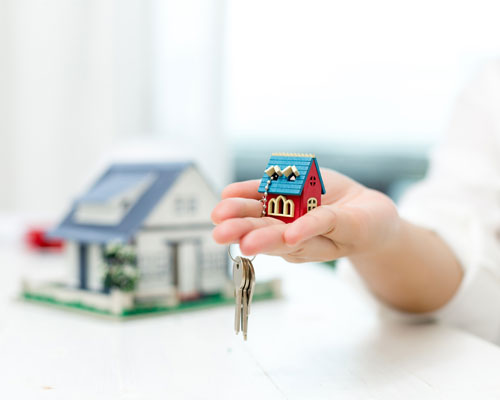 Homeowners insurance protects your investment in your home and helps minimize your risk of financial loss when a coverable incident damages your home or property or causes injury to someone else. Every homeowner should protect themselves by carrying homeowners insurance. But protecting your home and financial security is even more important when you own a mobile home (built before 1976) or a manufactured home (built after 1976).

A large population of Florida residents own a mobile or manufactured home. At Excellence First Insurance our top priority is to protect your home as if it were our own! We do this by answering the questions you have about your mobile or manufactured home insurance policy, reviewing your coverage options, and helping you find the best coverage for your budget! Our insurance agents make it easy to review, compare, and understand your mobile or manufactured home insurance policy options and ensure you have the coverage you need.

How is Mobile or Manufactured Home Insurance Different from Traditional Homeowners Insurance?
Mobile or manufactured home insurance policies provide similar coverage as traditional homeowners insurance policies. However, there are many coverable incidents in which mobile or manufactured homes are more likely to incur more extensive or severe damage than traditional homes. Such increased risks to mobile or manufactured homes include:

• Structural integrity: Mobile homes are manufactured off-site and then transported to the site they are built on. Transportation of the home can result in increased risks to the structural integrity of the home.
• Fire damage: Fire can spread more quickly in a mobile home than a non-manufactured home because mobile homes are made from different materials. The faster the fire spreads, the more damage there is likely to be.
• Wind damage: Because the materials used to make mobile homes is lighter than the materials used to build non-manufactured homes.
• Insulation issues: Insulation in mobile homes may be less effective than insulation in non-manufactured homes, which can lead to several increased risks to the physical structure of the home and to general health and safety.
• Theft and vandalism: Sometimes mobile home are located in areas with higher crime levels, which can make them more susceptible to criminal-related incidents such as theft or vandalism.

Each of these increased risks makes it extremely important for mobile or manufactured homeowners to protect themselves from financial loss by carrying a mobile or manufactured home insurance policy. Mobile or manufactured home insurance policies are structured and designed in a slightly different manner than a traditional homeowners insurance policy to ensure they account for the unique risks associated with owning a mobile or manufactured home.

Types of Mobile Home Insurance Coverage
Mobile home insurance policies provide protection from financial loss resulting from damages to your home, personal belongings, other structures on the land you own, and more. Mobile home insurance policies can include different types of coverage and coverage limits. The types of coverage and amount of each type of coverage you need varies based on the year, make, model, and location of your mobile home. A standard mobile home insurance policy usually includes the following six primary types of coverage:
Dwelling Coverage
Dwelling coverage, also known as main structure coverage, provides protection for the physical structure of your home. Your home's physical structure includes things like the walls, roof, floors, windows, and support beams. If your home's physical structure is damaged in a coverable incident, this coverage helps pay for the costs of repairing the damage or replacing and rebuilding your home. Your policy's dwelling coverage will provide coverage based on either the actual cash value of your home or the replacement cost.
Other Structures Coverage
Your home may not be the only structure located on your property that needs coverage. Other structures such as a shed, fence, detached garage, gazebo, flagpole, swimming pool, and more may also be located on your property and can cost more to repair or replace than you might think. Other structures coverage helps pay for the costs of repairing or replacing such structures if they are damaged by a coverable incident.
Contents Coverage
Sometimes a coverable incident can also cause damage to the personal property you keep inside your home such as clothing, furniture, electronics, appliances, and more. In these circumstances, contents coverage helps pay for the costs of repairing or replacing your personal property. You can purchase personal property coverage based on either your property's actual cash value or the replacement cost.
Medical Expense Payments
Medical expense payments provide coverage when someone other than yourself or a member of your family is injured while on your property. This coverage helps pay for the medical bills they accrue because of their injuries.
Personal Liability Coverage
No matter how careful you are, accidents can and do occur. If an accident occurs on your property and results in injury to someone else or damages to their personal property, the other person might sue you to ensure you are held legally accountable for the costs associated with their injuries or damages. Personal liability coverage provides protection for these scenarios by helping cover the costs of your legal representation, legal fees, and any awards you are found legally responsible for.
Loss of Use Coverage
Sometimes damages to your home are so extensive or severe that they make your home uninhabitable. If this happens, you may have to temporarily relocate while your home is being repaired or rebuilt. Loss of use coverage, also known as additional living expense (ALE) coverage, helps pay for relocation costs such as lodging, transportation, parking, and grocery or food expenses beyond your regular level of expenditure.
Additional Mobile Home Insurance Coverage Options
There are also additional coverage options you can add to your mobile home insurance policy to expand your protection. Additional mobile home insurance coverage options include:
• Secured interest protection
• Inflation protection
• Screened enclosures coverage
• Mechanical/electrical breakdown coverage
• Identity theft protection

Our licensed insurance agents carefully review the details of your mobile home insurance policy to ensure you understand the types of coverage your policy includes and the amount of each type of coverage you have. Contact Excellence First Insurance today to have one of our licensed agents help you find a mobile home insurance policy with the coverage you need at a reasonable cost!

Ready for your insurance review? Call or fill out the form below to request an appointment.
What Do You Want To Insure?